---
Submit to RECOMB
---
Submit your best results to RECOMB and make your work known to the community
Key Dates
---
Check out the deadlines for submitting your papers and posters to RECOMB+satellites, to register for the event, to volunteer or apply for a travel fellowship...
Committees
---
Meet the people behind RECOMB 2018
Registration
---
Sign up for the conference and its satellites, get more information regarding the volunteering program for RECOMB and its satellites
---
---
RECOMB 2018 and its satellites will be located at the international conference center (CICSU) of the Pierre et Marie Curie Campus of Sorbonne Université, in the historic Jussieu district of Paris.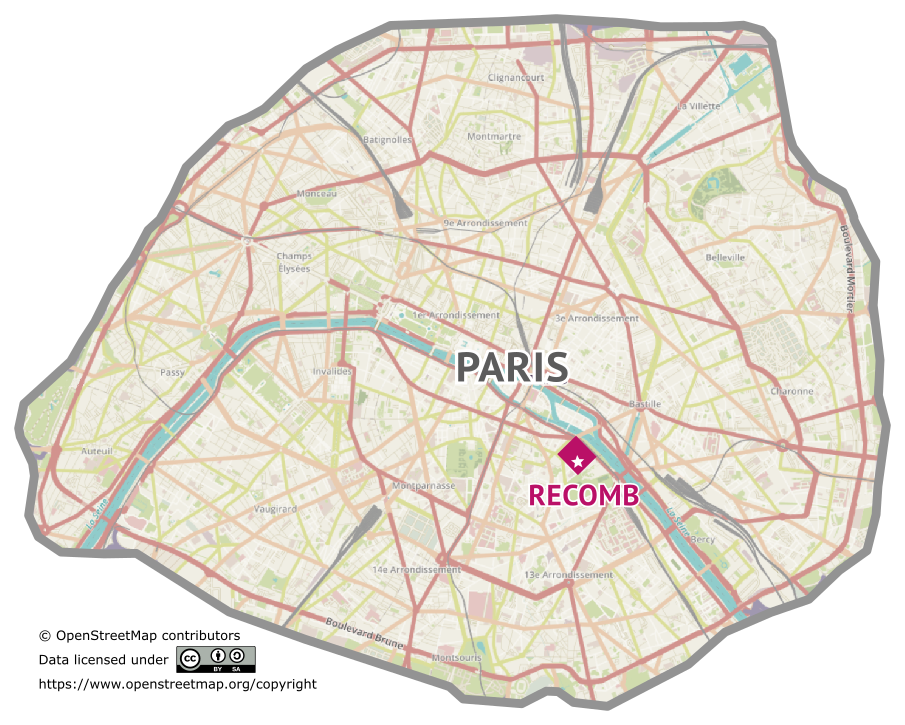 ---
---
Our list of sponsors will be announced in the upcoming months.
Our sponsors
Main institutional supports
---