Dates: 19-20 April, 2018
Scope
The meeting will focus on proteogenomics, single cell systems biology and cancer epidemiology, and how crowdsourced science, data sharing and a culture of collaboration can help advance research in these fields. We will highlight the solutions of the top performing strategies in the Epidemium program in cancer epidemiology and the recent NCI-CPTAC Proteogenomics DREAM Challenge. We will also brainstorm as a community on the possibility of organizing a DREAM challenge on Single Cell Systems Biology.
Topics
(include but not limited to)
Proteogenomics
Single Cell Systems Biology
Cancer epidemiology
Crowdsourced science
Data sharing
Thursday, April 19, afternoon
Opening
Opening Keynote on collective intelligence and crowdsourcing science using challenge – Gilles Babinet
Partner
Talk partners – TBC
Presentation
DREAM challenges – Gustavo Stolovitztky
Presentation
EPIDEMIUM – Olivier de Fresnoye  

BREAK

Work presentation
Open Cancer – Benjamin Schannes
Work presentation
IDEA – Thibaud Blanchard (Conix)
Keynote / discussion
Open science with community : pitfalls of organizing collaborative scientific process – Yohann Sitruk& Olga Kokshagina
Friday, April 20, morning
Introduction
Henry Rodriguez (NCI-CPTAC) – session chair
Keynote
The impact of genomic variability on the prototype – Ruedi Aebersold
Presentation
DREAM-CPTAC Proteogenomics Challenge – Julio Saez-Rodriguez
Work presentation
DREAM-CPTAC best performer 1 – Daewoo Kang 
Work presentation
DREAM-CPTAC best performer 2 – Yuanfang Guan or Daniel Quang 

BREAK

Presentation
TBC -S Brenner (CAGI)
Presentation
X Dopazo (CAMDA)
Keynote
Single cell sequencing to discover mechanisms of gene regulation – Nikolaus Rajewsky
Discussion
Opportunities in single cell data and other emergent data modalities for crowdsourcing
Friday, 20 April, afternoon: Workshop
Title : Designing your collaborative open science campaign
A growing amount of scientific research is done in an open manner. Numerous examples demonstrate that open initiatives including crowd, citizen- or open science are dealing with more and more complex problems, moving towards producing more tangible results. Still, open science approach is not widely used practice by researchers. Then why is it difficult to create tangible scientific outputs with crowds? What are the pain points that actors face today and how to avoid them? How to ensure the success of your open science initiatives? What is the future of collaborative open science? We invite you to our collaborative session that brings together practitioners & researchers. Our goal is to discuss open science challenges that actors face and to identify together how they can be solved.
Invited Speakers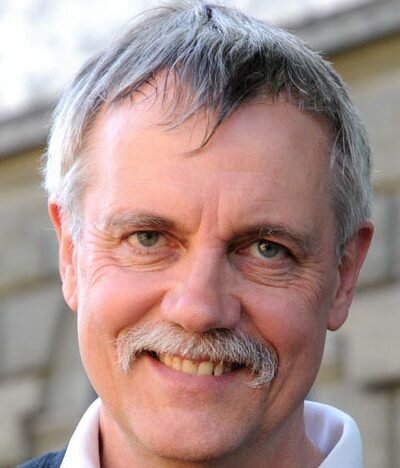 Ruedi Aebersold
ETH Zürich, Switzerland

Olga Kokshagina
Mines ParisTech, France

Nikolaus Rajewsky
MDC, Germany

Yohann Sitruk
Mines ParisTech, France
Organizing Committee
Organizers
Olivier de Fresnoye
Julio Saez-Rodriguez
Pablo Meyer-Rojas
Gustavo Stolovitzky
Elise Blaese
Sponsors